Posted by Britten & James on 1st Mar 2023
We love our dogs at Britten & James, and only give them - and our customers - the best quality, safe rawhide. What makes Britten & James Natural Rawhide better than other rawhides available?

Here is everything you need to know.


What are the benefits of Rawhide chews for dogs?
They are great for dogs' dental health, give them vital protein without fat, and can keep dogs very happily occupied.


What is the Britten & James Rawhide made from?
Our Britten & James Rawhide is made from 100% cow or buffalo hide.


How is it made?
The hides go through a lengthy cleaning process to become our tasty and safe rawhide chews. Dilute hydrogen peroxide is used to process and clean the hide, to remove any bacteria. You may already know or use dilute hydrogen peroxide as it is also in human teeth whitening products. Unlike teeth whitening products though, all dilute hydrogen peroxide is completely washed off the rawhide.


Is there any residue left?
No, it is washed several times, and for several hours, in fresh water to make sure that there is no residue. The rawhide is also tested to make sure it is residue-free.


What is the difference between brown rawhide and white rawhide?
White rawhide is left in the cleaning solution longer than the brown hide, to make it white. Britten & James only uses brown rawhide for our Natural Rawhide Chews.


Is the Britten & James Rawhide from China?
No, it comes from Thailand, from a factory with an incredibly stringent code of ethics. It is visited regularly by vets, and the rawhide is tested to ensure that it is completely clean and dog-safe.
What are the differences between the Britten & James Rawhide Chews?
All of our Britten & James Natural Rawhide Chews give hours of natural, safe and healthy enjoyment. Here are the key differences between them, to help you choose the best ones for your dogs.
Natural Rawhide Knotted Bones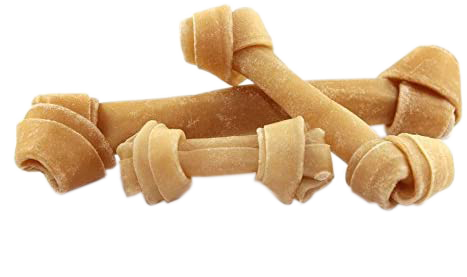 Long-lasting natural rawhide
Twisted into knotted bone shapes

Natural Rawhide Cigar Chew Sticks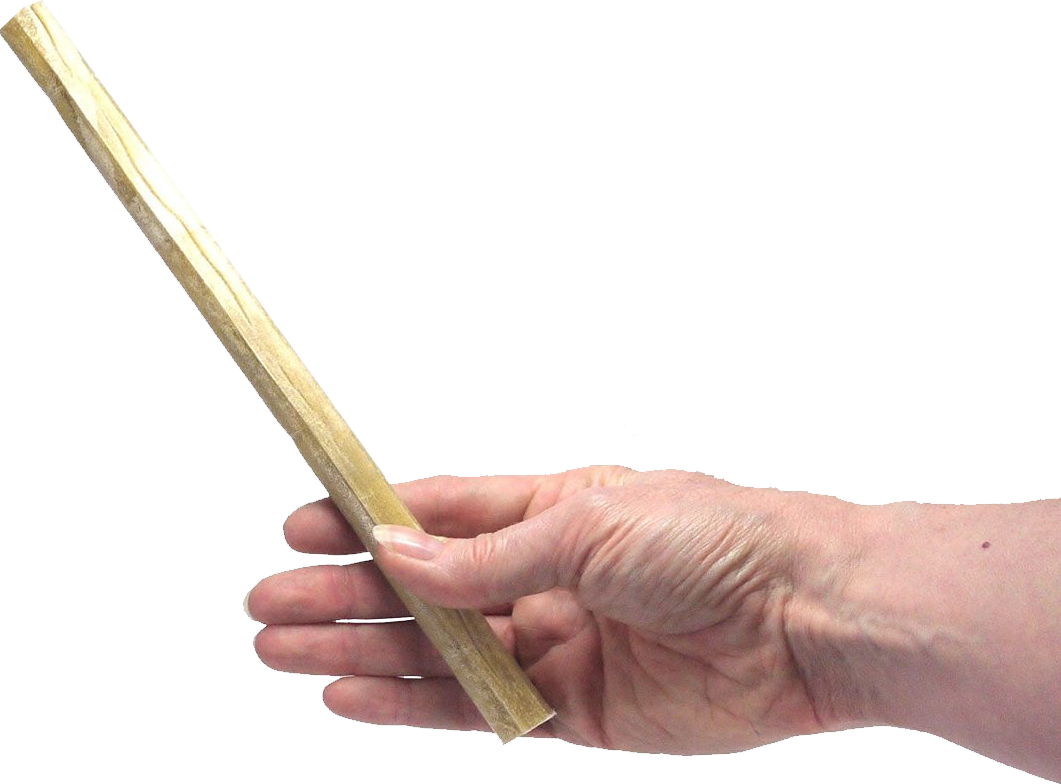 Solid, slender sticks of natural rawhide
Longer-lasting than knotted bones

Natural Rawhide Knuckle Bones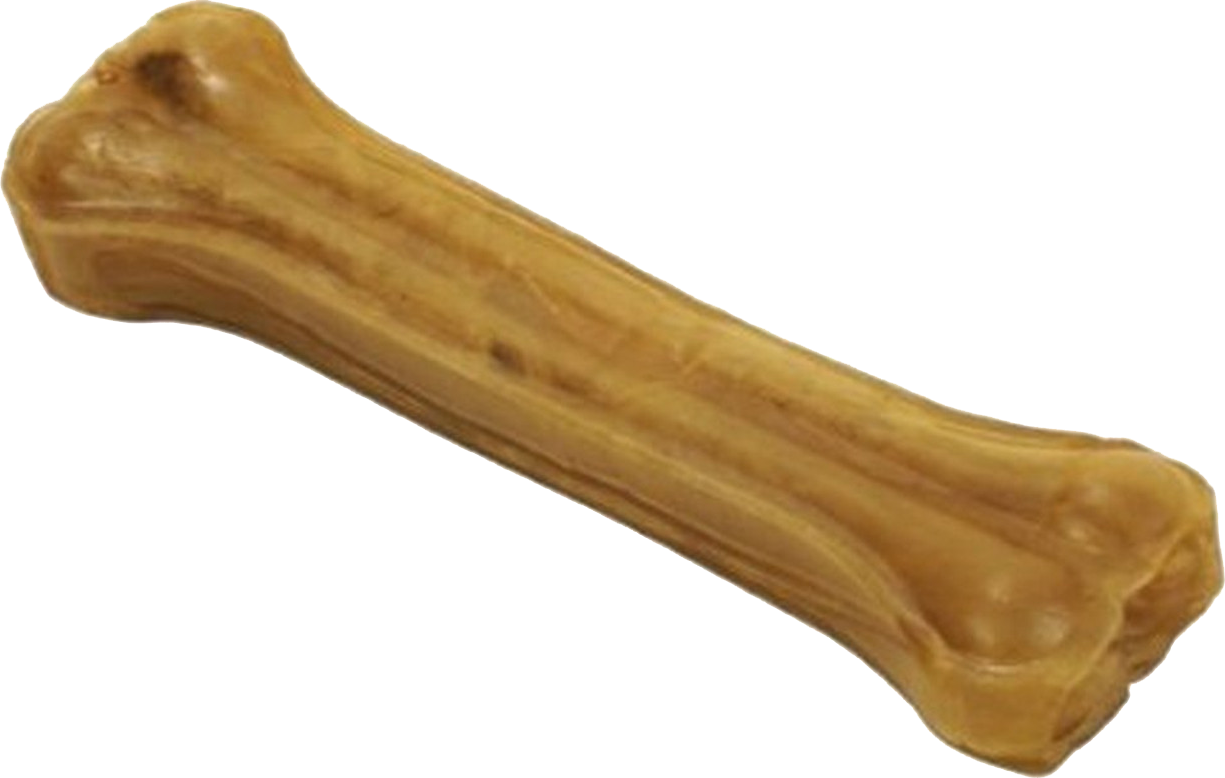 Solid natural rawhide formed into a knuckle bone shape
The thickest and longest-lasting of our Natural Rawhide chews
Whichever of our Natural Rawhide Chews you choose, you can be assured that they are of the highest quality, and safe for your dog. High in protein, low in fat, and high in entertainment value for dogs, we are happy to recommend our Natural Rawhide Chews. Find the right one for your dog

here.


As with all treats, always supervise your dog with chews and provide them with clean, fresh water.